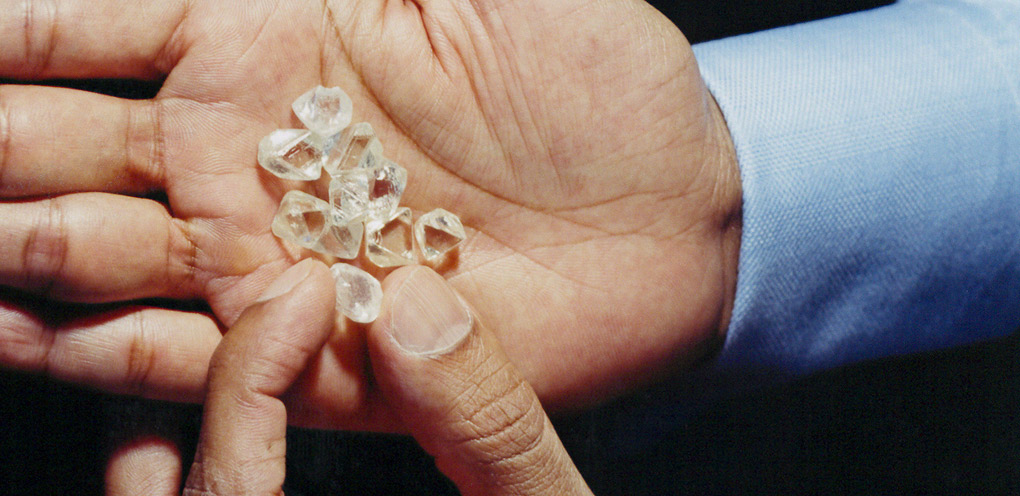 We take pride in our high ethical standards, and carefully verify the provenance of all our diamonds.
Our CSR
At Rosy Blue India, we believe economic growth can, and must, be achieved with social and environmental responsibility. We understand that Corporate Social Responsibility (CSR) is inextricably linked to our financial performance and health and well-being of the communities where we live, work and serve.
---
CORE VALUES
Our shared set of core values of Integrity, Accountability and Diversity continue to guide our actions and decisions to build healthy and sustainable communities, which are as relevant today as they were when we created them over 50 years ago.
Integrity

: We strive always to do what is right, and we always keep our promises.

Accountability

: We deliver the same promise of trust and craftsmanship to every customer, everywhere in the world.

Diversity

: We embrace human diversity, and treat everyone with the same respect and dignity.
At the same time, we remain passionate about our commitment to our suppliers, customers, team members and to our stakeholders.
Product integrity and quality improvement is our primary way of enhancing customer value. Product integrity focuses on managing the different stages in the life cycle of our diamonds. We address product integrity in our value chain through:
Sourcing

: from reputable companies based on reliability of the sellers, and professionalism of the actors' practices

Manufacturing

: Leading quality management processes in our manufacturing operations, including the Forevermark programme

Managing Contractors

: Open collaboration with industry partners to develop a common approach

Rough Trading and Polished Sales

: know your customer, anti-bribery, corruption and disclosure
---
CORE PRINCIPLES
To achieve our vision of responsible leadership, the Boards and employees of Rosy Blue India are guided by a set of core principles:
We promise carefully and deliver diligently.
We build trust with fairness and humility.
We set high standards, beyond legal compliance.
We embrace the challenge of continuous innovation.
We aim to inspire all our stakeholders to share the responsibility of protecting the environment.
---
ROSY BLUE FOUNDATION
To further enhance and channelise our commitment to our communities, the Rosy Blue Foundation (RBF) has been incorporated since 2010. The Foundation has been formed to do philanthropic activities with a key objective of social and community service, free of any kind of bias.
Currently, the Foundation's key focus area is education; specifically, we are interested in innovation in this particular field. We strongly believe that education is instrumental for empowering individuals and helping them unlock and achieve their true potential. Our goal is to bring together businesses, philanthropists, NGOs, and individuals in our efforts to improve the quality and reach of educational opportunities, especially within India.
As a member of the Rosy Blue India global alliance, we take pride in attaining leadership in our business with strong focus on responsible operations. We believe that this foundation and its efforts are the best way to demonstrate our commitment towards fulfilling our social responsibility, all in the pursuit of enabling social improvement.
For more information on our initiatives and activities, please visit our main website www.rosybluefoundation.org, or get in touch with us at info@rosybluefoundation.org.