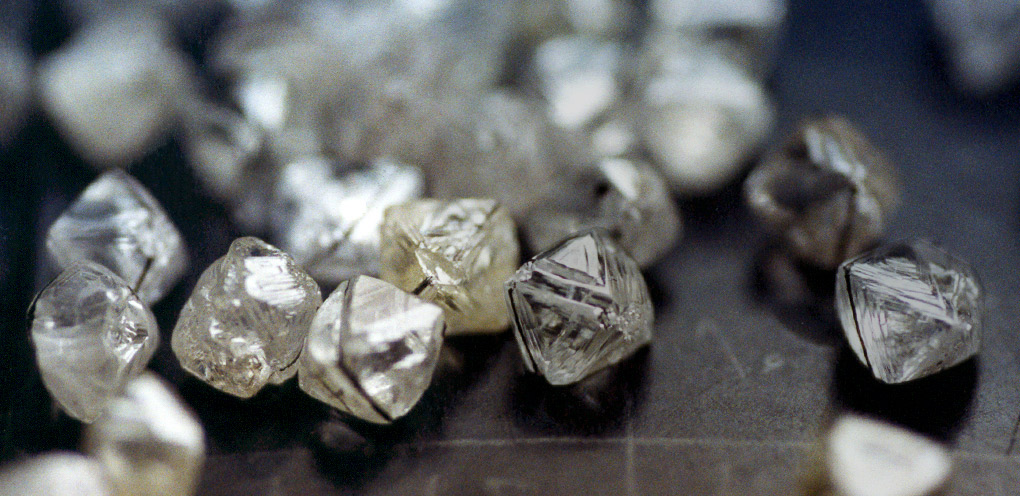 We take pride in our high ethical standards, and carefully verify the provenance of all our diamonds.
Rough Diamonds
Being a preferred client of two of world's leading rough diamond suppliers- the Diamond Trading Company (DTC) and Alrosa — we have an unrivalled supply of rough diamonds. In turn, this means we can assure our clients of a consistent, regular supply, well into the future.
---
Our rough and polished diamond divisions are in real-time synch, which enables us to tailor our manufacturing as much as possible to the demands of our customers at the time.
We also trade in rough diamonds sourced either from other mining companies or from the open market.
Our range of rough diamonds includes:
Sawables
Makeables
Cleavages
Our key production centres in India are in Mumbai and Indore, where our heritage in craftsmanship and expertise meet the most advanced cutting and polishing technology in world.
We screen every diamond we handle, ensuring their ethical origin. This is further supported through a number of third-party assurance programmes, including the Forevermark programme from De Beers.
---
OUR MANUFACTURING
Our manufacturing focuses on better-quality well made round diamonds from 0.1 pts to 3 carats.
We handle GIA 'Triple Excellent' diamonds, as well as 'Hearts and Arrows' stones.
Full product list:
Stars
Full cuts
Melees
Pointers
Caraters
Certificate goods
Princess cuts
Round-edged fancies
Colours and browns